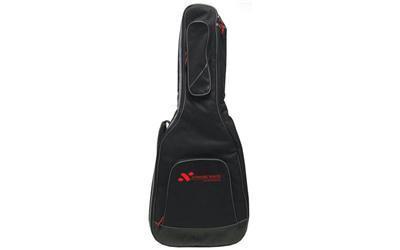 This item 'Click and Collect' only....does not ship
XTREME - Black heavy duty nylon waterproof yarn.
10mm sponge padded and lined. Reinforced at headstock and bridge. Full length zip and accessory pocket. Cross stitched carry handle. 2 detachable shoulder straps with pads and heavy duty black metal clips. Additional ribbed vinyl protection on lower front.Please note this bag is embroidered with our GMR logo (not Xtreme).